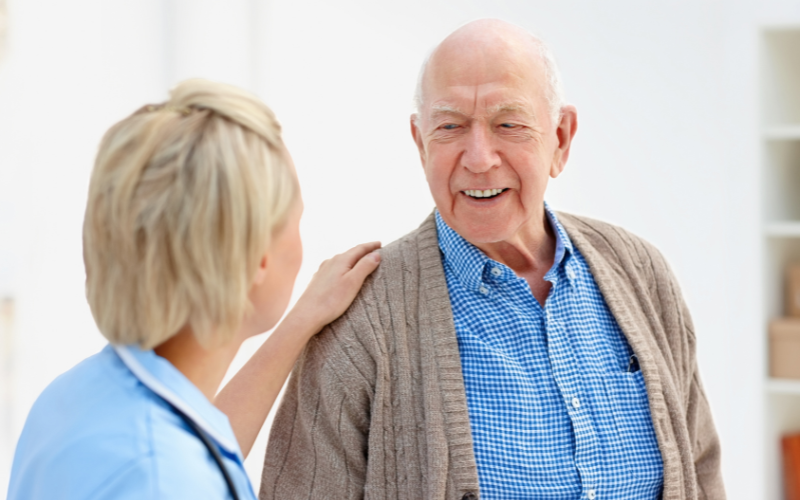 Aging in place is the preferred choice for many older adults. Home care agencies provide services that allow the elderly to remain at home for as long as possible, while being fully supported with the activities of daily living. Here are the specifics of what home care agencies do.
Who benefits from home care services?
Seniors turn to home care agencies for the invaluable support they provide within the comfort and familiarity of home. Receiving care at home is especially important for seniors with dementia, as living in a familiar environment promotes security and prevents disorientation.
Dementia patients aren't the only ones who benefit from home care. Older people who've been released from the hospital after a surgery or illness receive help from caregivers. The extra support allows seniors to rest and accelerates their recovery time.
Aging people who live alone find significant social support from home care agencies. Companion caregivers meet their ongoing social needs by holding pleasant conversations, playing games and puzzles, and taking seniors on safe outings. Loneliness and isolation are thereby prevented.
Seniors who wish to live independently do so with the assistance from home care agencies. Professional caregivers give care recipients opportunities to perform tasks independently when it is safe to do so. In turn, seniors experience more self-confidence and greater self-esteem.
What services do home care agencies provide?
Home care agencies are staffed with teams of professional caregivers who provide non-medical support with the activities of daily living. Care services are flexible and are designed to meet the unique care needs of each senior. Options include respite care, 24-hour care, in-home dementia care and more.
Generally, professional caregivers help aging people complete daily tasks, such as bathing, dressing, and grooming. Aside from assistance with personal hygiene, caregivers prepare nutritious meals to ensure older adults receive enough nutrients and hydration. They also shop for fresh groceries.
Transportation is provided to seniors who must visit the doctor, go to therapy, or pick up medications. Aging care recipients also receive safe transport to social events at the local senior center or to senior exercise classes. Seniors stay connected with their community because of home care services.
Immobile seniors receive enormous support from home care agency professionals. Caregivers provide transfer assistance to shift a wheelchair-bound senior from a bed to a chair, for instance. Help with ambulation and fall-risk assessments keeps older adults safe and functional at home.
The aging care recipient's home is kept clean and hygienic to maintain physical health and comfort. Caregivers do laundry and perform light housekeeping. Clutter and other trip hazards are removed from walking areas to prevent the older person from stumbling and falling.
All of these non-medical care services are designed to promote the independence, safety, and well-being of older adults. But some seniors may require medical care at home. In such cases, home health care is the solution. This includes services from skilled home health aides.
Seniors who utilize home health care receive a range of medical services, such as short-term nursing services or medical social work. Various therapies may be included, from speech therapy to support a recovering stroke patient to physical therapy, which increases mobility and reduces pain.
How do seniors start home care?
Non-medical home care, or custodial care, does not require authorization from a medical provider. Rather, seniors and their families discuss their needs for extra support at home and contact a reputable home care agency to begin services. An initial evaluation determines the care plan.
Families may require only intermittent care, making respite care a practical choice. When a senior lives with a chronic condition, live-in care or 24-hour care is beneficial. Regardless of the duration of care, a home care agency is positioned to accommodate all care needs.
Conversely, home health care can only begin once a doctor has prescribed it. Specialized clinicians visit the senior at home to provide health care services. Normally, home health care visits are brief, lasting only for a short term or until the seniors' healthcare goals are met.
How do seniors pay for home care?
Home care is funded by private pay. Older adults dip into their savings or use long-term care insurance or Medicaid to pay for the home care services they need. Medicare does not cover the cost of long-term care, otherwise known as home care.
When the senior's physician performs a clinical assessment and orders home health care, Medicare pays for the services; covered services include physical therapy and medical supplies for use at home. Alternately, private insurance may be a funding source when an aging adult needs home health care.
Home care agencies are a vital part of seniors' lives, helping to keep them independent, safe, and healthy. When the older adult in your life is considering aging at home, choose Assisting Hands Home Care to deliver exceptional elder care. We are among the most reputable home care agencies.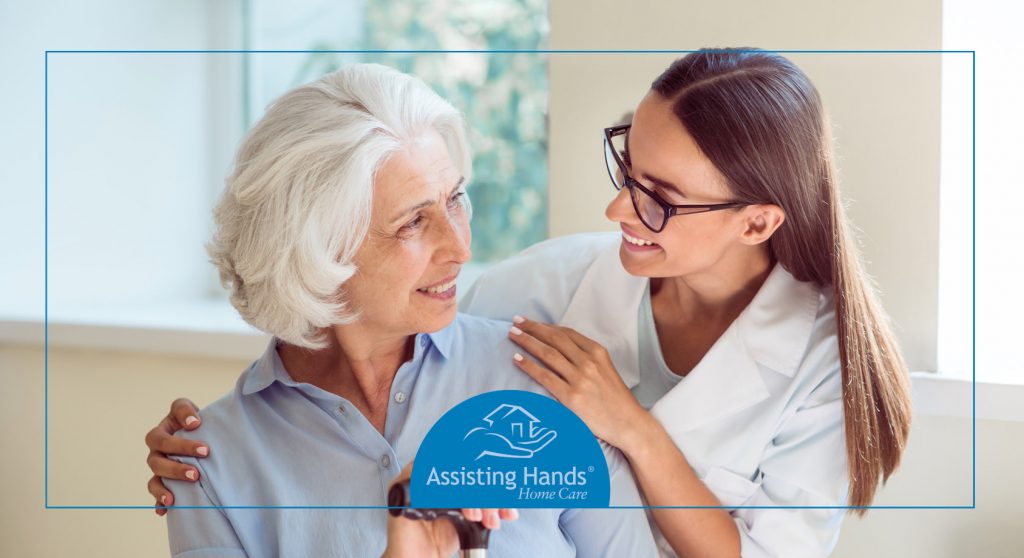 Seniors can use an extra hand to maintain the home environment, prepare meals, and shop for groceries. Our caregivers provide these services and more. We help our aging care recipients keep up their personal hygiene, give medication reminders, and provide transportation within the community.
Our companionship services ensure that older adults remain socially active. If the senior in your life suffers from Alzheimer's disease or dementia, our memory care services will be important in maintaining a high quality of life. We also provide respite care and hospice care.
Include Assisting Hands Home Care in your aging loved one's schedule and their lives will be enriched with better health and well-being. Our caregivers are bonded and insured, trained in CPR and First Aid, and understand how to respond to emergencies. Seniors and families trust our dedicated professionals.
The elderly living in Coppell, TX | Dallas, TX | Highland Park, TX | Richardson, TX | University Park, TX, and the surrounding neighborhoods are encouraged to take the opportunity to use elderly home care from Assisting Hands Home Care. Schedule a complimentary in-home consultation and we'll develop a personalized care plan. Call us at (214) 760-6944 today.